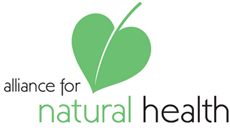 > Agreement establishing such cooperation were drawn up by lawyers, who
> had been present throughout the meeting, with the agreement of the
>ANH.
> Indeed, one of the concerns of the ANH representatives at the meeting
> seemed to be that they should be able in due course to pay themselves
> for their time commitment from the monies they raised.
> The ANH then subsequently failed to sign the Heads of Agreement and
> failed to commence co-operation. We were surprised and disappointed by
> this decision since it would inevitably lead to a duplication of work
> and an increase in costs for all concerned.
> However, because of time limits, we needed to proceed and the joint
> HFMA/NAHS application to the High Court was made prior to the ANH
> Application. Our Witness Statements in support (including supplemental
> statements) were constructed without reference to ANH evidence. Our
> witness statements were comprehensive and ran to more than a lever
> arch file, and were prepared carefully to demonstrate what we needed
> to prove and no more.
> It was agreed before the hearing between lawyers for the HFMA/NAHS and
> ANH (with the agreement also of the clients) that we would work
> together. Consequently, at the hearing, our QC presented first and was
> able to bring in some of the ANH evidence for maximum impact. This
> also avoided unnecessary duplication, which risked irritating the
> court.
> We remain unclear why the ANH chose to mount its own separate case,
> how or by whom that decision was taken, how its budgets were
> calculated, and to whom monies have been paid or are owed by ANH.
We
>leave others who contributed to their efforts to pursue such points
if
> they wish.
> Finally, let me add that the legal case is just one small area of the
> work of the HFMA, CHC and NAHS. Together we were responsible for the
> lobby which led to the House of Lords last year voting by 2 to 1 to
> reject the the Food Supplements Regulations, we organised the petition
> of approaching 1 million signatures presented to the House of Commons
> on the issue, and are involved in detailed behind the scenes
> negotiations with the relevant UK and European bodies to take forward