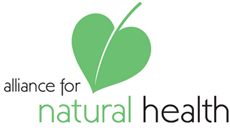 As regards the financial position, he thought the simple answer was that Ralph and Andrew Lockley had been talking about different things.
Andrew meant that £50,000 was needed for completion of the whole UKM phase of the action down to getting a reference to the European Court of Justice.
Whereas Ralph was meaning that no more money was needed merely to file the application in the High Court.
Their lawyers were advising them that they still believed that papers could be filed in Court up to the end of October but as a safety measure they were going to file them earlier.
Asking him if they would be ready to file by next Friday.
PA replied; "We are doing our utmost to be ready!"
Since Nuneaton they have been working round the clock on witness statements and even from Holland where he has been on business for the last two days he has been taking calls on the subject every two hours or so.
Asking him if they had received an Advice on Evidence. He did not know what that was but as far as he knew, other than a few telephone conferences with Counsel, he did not think there were any other written opinions besides the Dec 2002 preliminary opinion from the QC.
As for instructing Irwin Mitchell he did not foresee a situation where my expertise as a litigation solicitor would not be used.
Concluding the conversation with PA saying he would discuss the matter with Ralph and they would come back to us.
David C. Hinde
Solicitor
Legal Director
Alliance for Natural Health