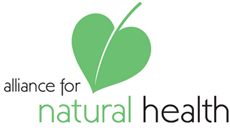 HFMA has made a major logistical and financial contribution to the NAHS/HFMA challenge to the FSD


The true "sequence of events" shows that HFMA has been working on this case for a considerable period of time


Again the facts show a rather different picture.
At the Nuneaton Meeting on 30 September 2003, you clearly stated that the HFMA would not be committing any funds for the first phase of the FSD challenge, which was to obtain a reference to the European Court of Justice. The reasons you gave were that HFMA had already spent its budget for the year, had not campaigned for this purpose and getting agreement to commit further funds for this was not straight forward owing to a split in views across its membership.
As at 30th September 2003, at least you told us the HFMA Council had not even voted on the matter.
This was confirmed by Ralph Pike who in e-mail exchanges with us prior to the Nuneaton Meeting had made clear that HFMA had not yet decided to join in the NAHS action.
Indeed the picture becomes even more obscure the more one looks into the matter. As already indicated above, in early August 2003, Dr Verkerk and I visited you in your capacity as Managing Director of Holland & Barrett at your Nuneaton offices. We outlined at some length (including disclosing key documents) the basis for ANH's proposed challenge to the FSD ban on nutrients. You said nothing at that meeting about the fact that the HFMA was already deeply committed to bringing a legal challenge. Rather the reverse, you gave us the impression that only if Holland & Barrett was convinced that a legal challenge "had legs" (as I put it in the meeting), would you consider seriously backing a challenge.
Then a short time before the Natural Trade Show in Harrogate you wrote a letter to ANH on Holland & Barrett headed paper stating inter alia that you and your legal advisers had decided that as interesting as our proposed challenge might be, you were being advised that it did not have much chance of success and accordingly Holland & Barrett could not back it.
In light of this letter you will no doubt appreciate our great surprise to discover a few short weeks later, that you personally at least (never mind the official position of HFMA at that point in time) had decided to back a legal challenge being suggested by NAHS on almost identical grounds to one we had previously presented to you and which you had rejected.
Thus ANH was being asked to commit £50,000 of its funds to a case that as at 30 September the HFMA had not firmly committed to joining and for which the HFMA was not going to be providing any funding.
The NAHSIHFMA legal challenge was comprehensively prepared and filed prior to the ANH challenge
NAHS/HFMA Witness Statements were constructed without reference to ANH evidence and it was agreed that they could "bring in some of ANH evidence for maximum "



At the time NAHS/HFMA lodged its Application for Judicial Review on 10th October 2003, its case was thread bare and quite inadequately prepared.


Only two Witness Statements were filed in support consisting of 4 pages (David Adams) and 8 pages (Ralph Pike).