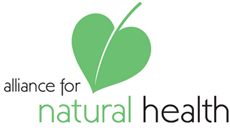 Included inter alia, are the following to which we reply in this letter:
ANH abrogated a binding legal agreement between itself and the NAHS/HFMA to co operate in a legal challenge to the ban on non-positive list nutrients in the Food Supplements Directive
You were "surprised" by ANH's decision not to sign a binding agreement for a joint challenge for "reasons known only to themselves"
You remain "unclear why ANH chose to mount its own separate case"
As a direct result of this unjustified decision by ANH there was a quite unnecessary "duplication of work and an increase in costs for all concerned"


The simple fact is that there was never any such legal agreement..


We are astounded that you profess "surprise" that ANH decided not to enter into a legal agreement to run a joint challenge with NAHS and HFMA and that you remain "unclear why". To say this is frankly quite disingenuous on your part because the reasons for this decision were very clearly communicated to you by ANH. You know exactly what happened..


ANH did everything within its power to bring a joint case and thereby unite the industry and pool resources. To that end we wrote numerous e-mails requesting a joint meeting and met with you personally at the beginning of August 2003, then with Ralph Pike and Mike Abrahams of the NAHS at the Harrogate Trade Show in mid-September culminating in a joint meeting between the HFMA, NAHS and ANH at your offices on 30 September 2003 (the "Nuneaton Meeting")..


Appendix 2 to this letter is my Attendance Note of what took place at the Nuneaton Meeting..


It speaks for itself and makes crystal clear that the purpose of the meeting was to explore ways for our respective organisations to collaborate but there was heated debate as the terms being demanded of ANH as a pre-condition of its being allowed to join the NAHS I HFMA legal challenge we felt were entirely unreasonable..


Nonetheless at the conclusion of the meeting, key points were agreed in principle to go into a "Heads of Agreement" document, which was to be drawn up by Andrew Lockley solicitor to HFMA and NAHS and circulated for consideration by the parties..


There was no binding agreement at that stage, rather the key negotiations had been concluded and we were moving to the next stage which was to consider draft legal documentation for signature at which point when the parties signed there would have been a legally binding contract..


On 1st October 2003, Mr Lockley wrote to me by e-mail enclosing a "draft" Heads of Agreement for us to consider. Appendix 3 to this letter (the "draft HoA")..


It will be noted that there were a number of additional items included in the draft HoA which had not been discussed at the meeting. This was to be expected as when one sits down to actually draw up a legal document matters come to light which were not previously discussed but which nonetheless need to be addressed..