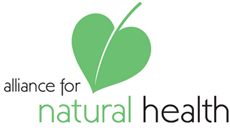 raise such funds which would not go into the general legal challenge fund. There was general agreement that such a division of funding streams was appropriate for all parties.
MA suggested that it may be appropriate that activities to do with the EU Directives should be undertaken jointly and DH responded by making clear that for the time being and as a first step, joint activity between ANH, NAHS and HFMA was best focused on just one project, namely the legal challenge to the FSD.
AL made the point that in so far as monies raised for the FSD challenge were going to be used for matters in addition to legal fees, it might be necessary for such funds to be placed on another joint account as he was uncertain whether Law Society Rules would allow the dispensing of monies form his Client Account for non "legal services". He will investigate.
SR questioned why the ANH's own FSD challenge legal budget was so high. DH explained, that it was a realistic budget based closely on what it had actually cost in the Tobacco case. ANH was also using the best possible barrister team (who ran the Tobacco case) and as they were the top experts in the land they were not cheap. JA drew the analogy that if you wanted to get from point A to point B by car and it was crucially urgent you get there on time and in one piece, would you buy an old decrepit heap or the best car you could possibly afford? The key objective was to do everything possible to obtain a successful outcome and seeking to challenge an EU Directive was a very heavy undertaking.
It was difficult to move on from this point as ANH found NAHS's terms for entry into a joint FSD challenge unreasonable and there was consequently heated debate. ANH was being asked to commit to paying the "lion's share" (as PA put it) of the costs for an FSD challenge, yet the detail of the challenge (in terms of; grounds for challenge, state of readiness, preparation of witness statements, precise costings, etc) was not going to be disclosed until after they had entered into a binding agreement!
PA was asked what he felt HFMA were going to be bringing to the table. He said HFMA would use its resources and connections to progress the action including personally endorsing the joint action to relevant companies and paying for expert witness statements. However PA indicated clearly that HFMA would not be putting any immediate cash up for Phase 1.
RP, when asked specifically what NAHS would be contributing said, "I don't believe I have to justify my presence here at the table".
CW suggested that the meeting adjourn to see if there was a way forward and under what terms. The key question still to be resolved was whether ANH would put up the £50,000 as the price for entry into a joint action.
DH requested that NAHS give a breakdown of costs incurred by them to date on the FSD action so that ANH could have a better perspective on the amount it was being asked to pay into the general pot.
After two short adjournments the meeting resumed.
RP confirmed that NAHS had already expended £7050 on obtaining Rhoderi Thompson QC's Opinion and that there was £5000 on Irwin Mitchell's Client Account for the FSD challenge.
As for the NAHS kava judicial review, £27,000 had been spent to date.
AL told RP that he should "double" that figure for the additional costs of the kava action.